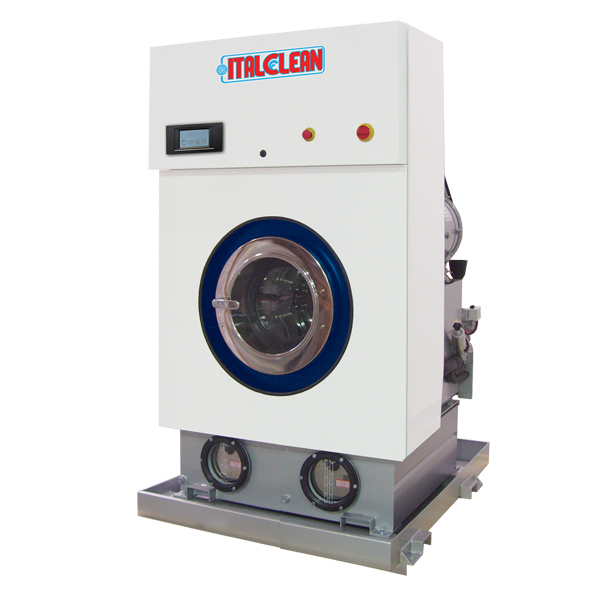 Product Details:
The new Liberty "Slim Line" machine /laundry machine was designed for customers who operate in limited spaces. Having only 1,10 meters of width, this is a compact professional machine perfect to be installed in small areas, granting effectiveness and flexibility. Ideal for hotels and shops, it is functional even in difficult situations, as it can wash over 20 kg/hour (Liberty 360) with high quality results. Also available with Activa – activated carbons recovery unit!
Technique Feature:
1. Multi-function: washing, deagent and drying.
2. Color large screen LCD computer, man-machine dialogue and self-check fault, programmable, self-selecting program.
3. Digital frequency conversion technology can realize stepless speed regulation, which can be used to wash different fabrics for different processes.
4. Total suspension vibration isolation technology, high release rate, shorter drying time, no special foundation.
5. Washing and drying in vacuum state, improving the cleanliness, efficiency and high safety.
6. Efficient centrifugal filtration system, good filtering effect and low cost.
7. Distillation technology to ensure the purification of solvent and ensure the washing effect.
8. Multi-point temperature, pressure automatic protection device, strict implementation of EUCE standard, safe and reliable.
MODEL

LIBERTY

160

200

300

360

BASKET CAPACITY

kg
lb
8
17
10
22
15
33
19
42

BASKET

Volume

lt

160

200

300

360

TANKS

Tank n'1

lt

134

134

134

134

Tank n'2

lt

78

78

78

78

CAPACITY

Distillator

lt

95

95

95

95

DIMENSIONS

Front

mm

1080

1080

1080

1080

Length

mm

2207

2207

2207

2207

Height

mm

1970

1970

1970

1970

WEIGHT

Empty machine

kg
lb
820
1810
950
2095
990
2180
1040
2295

With solvent

kg
lb
1150
2535
1290
2845
1330
2930
1450
3200
Notice:
1. The oil solvent flash point below 40 ℃, and the electric resistance must be good;
2. Do not continuously work too long;
3. Don't remould and repair the machine on your own;
4. Frequent ventilation and ventilation;
5. The cleaned and dried clothing must be quickly and completely cooled before the door can be opened. Do not place the clothed too long at high temperature.
6. The location area of the oil dry cleaner must be dry and ventilated, with no direct sunlight, and the indoor is decorated with fireproof materials. The power supply should be kept away from the machine;
7. Pipeline of petroleum exhaust shall be designed in higher ground;
8. Please wear protective gloves or an apron.