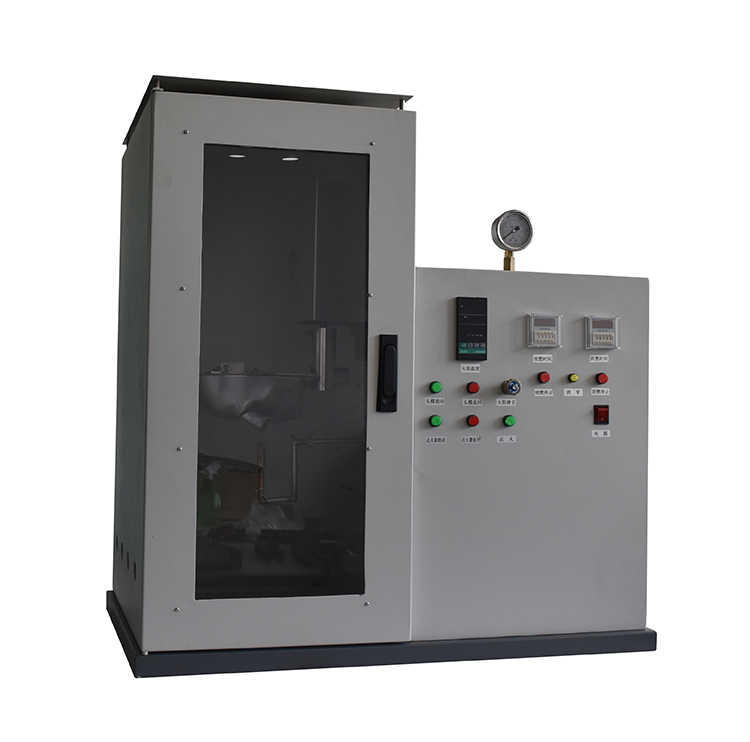 This Medical Face Mask Fire Resistance Tester is mainly used to test the flame retardant performance of medical masks. The combustion performance of the mask is measured through a head mold wearing a mask de-vice to contact with the flame at a certain linear speed.
The device is mainly used in the field of medical protection, and also can also be used for
testing flame retardant properties of other textile coating materials.
GB 19083-2010 Technical requirements of
medical protective masks
YY 0469-2011 Technical requirements of
medical surgical masks-Blood penetration
test device
GB 2626-2006 Respiratory protective products, Self - priming filtering particulates respirator-flammability
BS EN136-1998 Respiratory protective de-
vices -Full face masks - Requirements testing, marking
| | |
| --- | --- |
| Items | Parameters |
| Linear velocity of head automatic movement | (60±5)mm/s |
| Flame height | 40±4mm |
| Flame temperature measurement | Thermocouple detection |
| Burner height adjustment range | 30mm |
| Metal head mold surface thickness | 2~3mm,Resistance to flame combustion |
| Combustion timer | 0~9999.9s |
| Accuracy | ±0.1s |
| Power supply | AC220V,50Hz,500W |
| Weight | About 30kg |
| When the flame is (20±2)mm above the burner, the temperature is (800±50)℃. | |
| distance between the top of the burner and mask lowest point is(20±2)mm. | |